Duncanville Sprinkler Repair Services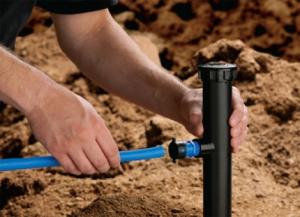 We've been installing and repairing sprinkler systems in Duncanville for over ten years now. During that time we've seen system go from cost prohibitive one-size-fits-all models to easily customized, highly affordable systems that are within reach of almost every homeowner. This has been a wonderful change for those of us in the Duncanville area. Water conservation is such a big issue here that using a sprinkler system to irrigate is almost required.
We've installed more sprinkle systems in Duncanville that our closest two competitors combined. We are the most experienced techs in the city and know the local environment better than anyone else you could call. This is extremely important because knowing the annual rainfall levels and soil composition of the area is key to knowing when and how much water an irrigation system should deliver to a given area.
Does your Sprinkler System Fit Your Yard?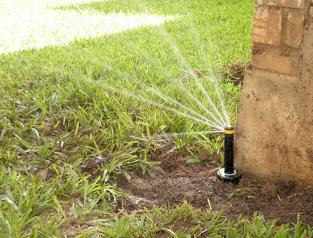 One of the major reasons for getting a sprinkler system installed is to reduce your water usage. Many homeowners don't realize that the system needs to be adjusted every year to account for the growth of plants and the rise in grass level. Our Duncanville sprinkler repair experts will evaluate your current system set-up and timer controls and tweak them to allow you to get the most bang for your buck while not compromising the health of your plants or lawn. Our techs usually suggest a system that takes advantage of rain sensors to adjust the timing of sessions. This will prevent the lawn from being over watered and save you cash by limiting sprinkler cycles to only the times your lawn really needs them.
Call our Duncanville sprinkler repair team to schedule your audit today.
Our Duncanville Irrigation Contractors Cover System Tune-Ups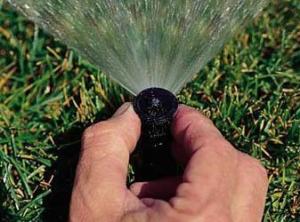 Sprinkler systems aren't set it and forget it solutions. They are finely tuned water delivery systems. If one piece of the system isn't working up to its potential the efficiency of the entire system is affected. That's why we don't do sprinkler repair on the side. We aren't jack-of-all-trades repairmen.
Sprinkler systems are highly specific and require significant training in the areas of water pressure, valve controls, pop-up head diaphragms and underground wiring on the mechanical end and then an equally deep knowledge of local weather conditions, soil absorption and runoff rates and the best ornamental plants and grass covers for a lawn on the other. This isn't a combination that is found in the local handyman or fly-by-night operations.
Our Duncanville irrigation repair team suggests you have your system tuned up every spring. The winter months can play havoc with a system, especially one that didn't get properly winterized with a blow-out. Pop up heads can crack, diaphragms can dry out and underground pipes can be damaged by ice dams. Our sprinkler repair team starts at the control box or water connection and works through each line, individually checking the function of every pop up head and drip line along the way. When we've completed our inspection you'll be given a full report and a rundown of the repairs that need to be made and adjustments that our team suggests. We won't do any repair work until you've approved the written estimate.
---
Why Call Us For Your Sprinkler Repair & Installation Needs?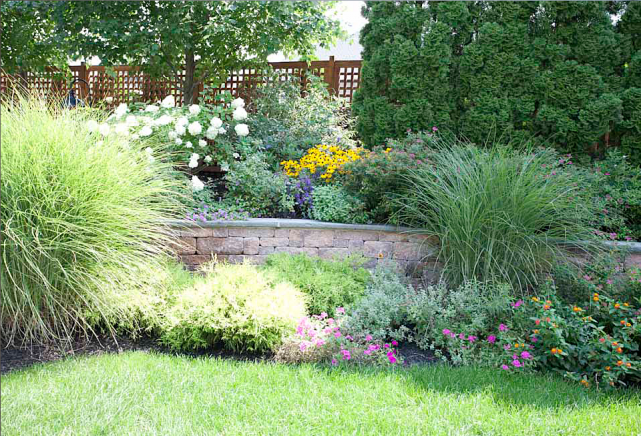 "If you're looking for an irrigation company, go with them. Trust me. I've lived in DFW since 1993 and I've tried all the big names around here. Nobody else comes close." - Thomas A., Duncanville, TX

---
"I really enjoyed working with Adam and allowing him to fix up our terrible sprinkler system. He replaced a ton of equipment, set the timer, showed me how to work the timer, and left me a watering schedule that I've been using for almost a year since." - Annie I., Wilmer, TX

---
"Finally a sprinkler company that cares. These guys really did an exceptional job. Their sales rep helped me understand my options and spent a lot of time texting back and forth with me before I decided to finally give them the green light. The installation went off without a hitch and their supervisor took the time to walk me through exactly what they did, and how to run the system. Eight months later my lawn looks much better and my water bill is MUCH lower that it has ever been." - Brenda P., Cedar Hill, TX
---
"The person who answers their phone was great. The staff was great. The manager who came to my house was great." - Ben L., Cedar Hill, TX
---
"They arrived on time and ready to work, and the bill wasn't a penny more than the estimate." - Logan S., Grand Prairie, TX

---
"Adam got my drip system running again for the first time in years." - Marcus. S., Duncanville, TX